For a free copy of our latest brochure please use the download button ->
Here at Villa Costa Plenty we offer high quality villa accommodation in Bali, but we weren't always here.
Villa Costa Plenty was built in the year 2010 by a Dutch family who intended to live out the lives in this beautiful property. But Grandma & Grandpa passed on and the teenagers left to go to University, so Mum and Dad decided it was too large and sold it to the current Australian owners in 2012.
Sharyn & Terry moved in with their Rottweiler puppies, Buster and Bonnie and the adventure began.
Renovation of one room became 2 rooms then 4 bathrooms and then before they could blink, it was the entire house and 2-3 years later.
The Villa name just evolved from the cost of the renovation and improvements and upgrades are on-going at Villa Costa Plenty.
All their friends came to admire the Villa and asked if the suites were available for rent and Villa Costa Plenty Bed and Breakfast Resort sprang up.
From their first guest from Finland to their most recent guests from Chinese Tibet, it was a hit.
Facilities at Villa Costa Plenty
We have a fully equipped on-site gym which includes cycle and weight machines. Massages are also available to loosen those sore muscles.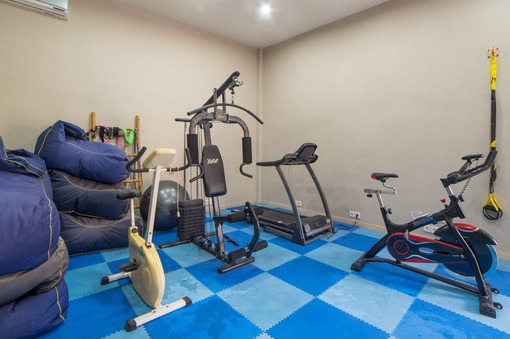 Have a spare moment? How about playing a board game or a game of pool with your hosts or other guests? Or curl up on a lounger and get lost in a good book.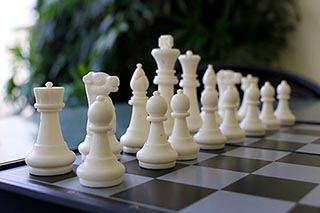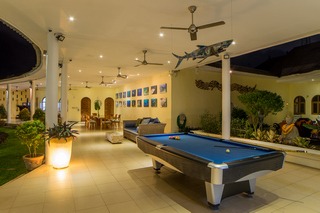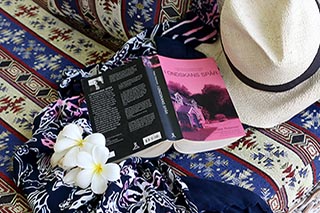 Our 2000 sq metre tropical garden features a 40 metre long copper anode pool and a Koi and Turtle pond.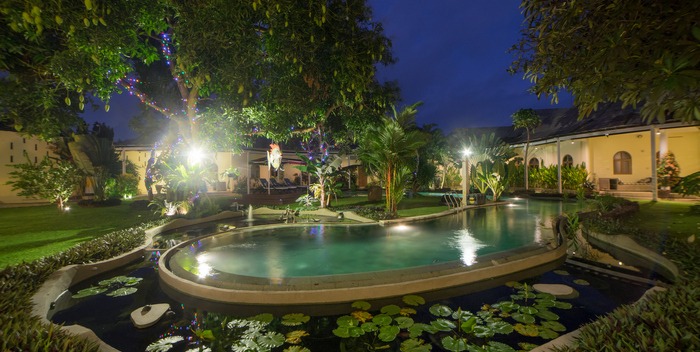 We pride ourselves on the service we offer at our villa accommodation in Bali. We're pleased that we are recognised for the quality of service that we supply.
We love hosting our guests and are grateful to achieve the recognition we have for doing what we love to do.
Please use the contact form to get in touch with any questions you may have. We would love to hear from you.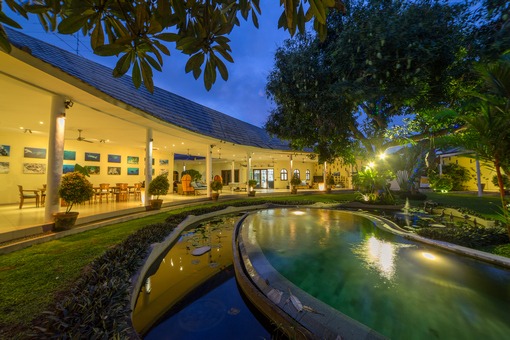 Villa Costa Plenty
Jalan Bajang Sari #7
Sanur
Denpasar
80228
Bali
Indonesia